Bruno Gourévitch and Didier Bonfils, co-founders of Altair Conseil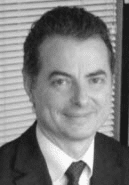 Bruno GOUREVITCH
Co-founder of Altaïr Conseil
More than 20 year' expertise and consulting in organization ad Human Resources Management, Change management and Risks and Crisis Management with major French and American firms.
Qualified Mediator.
Expertise
Consulting and Personal coaching of executive and senior management;
Elaboration and implementation of strategic plans and strategic corporate projects
Audit and organization transformation strategies, change management
Human Resources Management: social audit, occupational health and safety prevention/psychosocial and audits; managers development, corporate mediation.
Risk prevention and management, Safety plans, crisis management, business continuity, business continuity plans
Education, degrees and other activities:

Political  Studies Institute of Paris
Master in Law;
Graduate of the Institut National des Hautes Etudes de Securite et de Justice (National Institute of Superior Studies in Security ad Justice) INHESJ
Official Expert in Enterprises Diagnosis to the Court of Appeal of Paris/li>
Official Expert in Organization and Human Resources to the Administrative Court of Appeal of Paris/li>
Senior Officer (reserve) National Gendarmerie/li>
Auditor in Occupational Risks Prevention/li>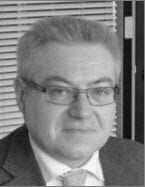 Didier BONFILS
Co-founder of Altair Conseil
More than 20 years' expertise in process and systems transformation management consulting and Information Systems Management in senior operational roles with corporate organizations and management consulting firms.
Expertise
Audit and Diagnosis of organizations and Information Systems;
Implementation of transformation strategies, Information Systems Evolution strategy and operational change management projects
Risks and Crisis Prevention and Management
Elaboration and support to Business Continuity Plan Implementation
Education, Degrees and other activities
National Institute of Economic and Commercial Sciences of Paris (Inseec)
Master in Information Systems Strategy and Management, ESCP-Europe
Graduate of the Institut des Hautes Etudes de Defense Nationale- Intelligence Economique (Institute of Superior Studies of National Defence- Economic Intelligence)
Associate Professor (U.S.)/Senior Lecturer in Information Systems Strategy and Management at ESCP-Europe